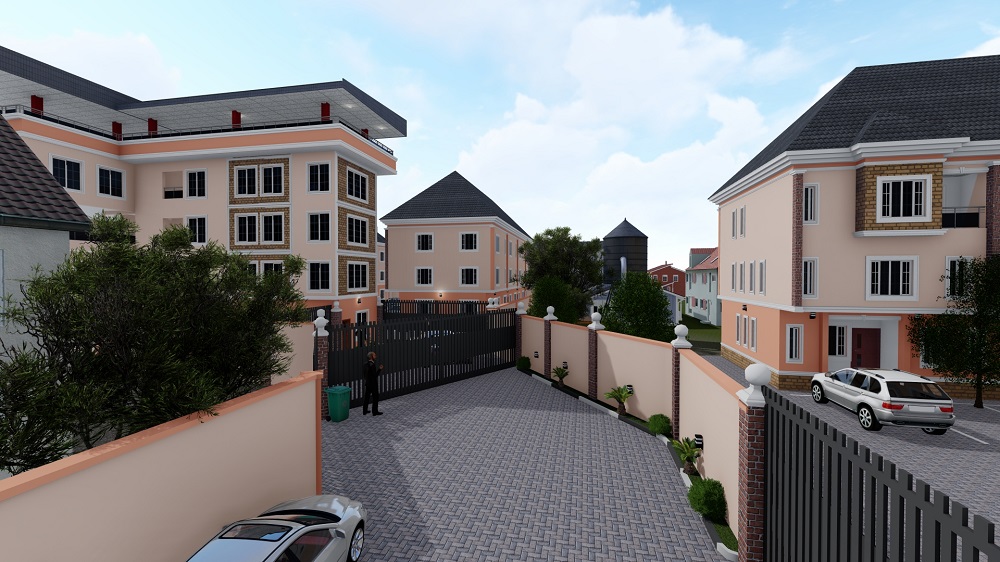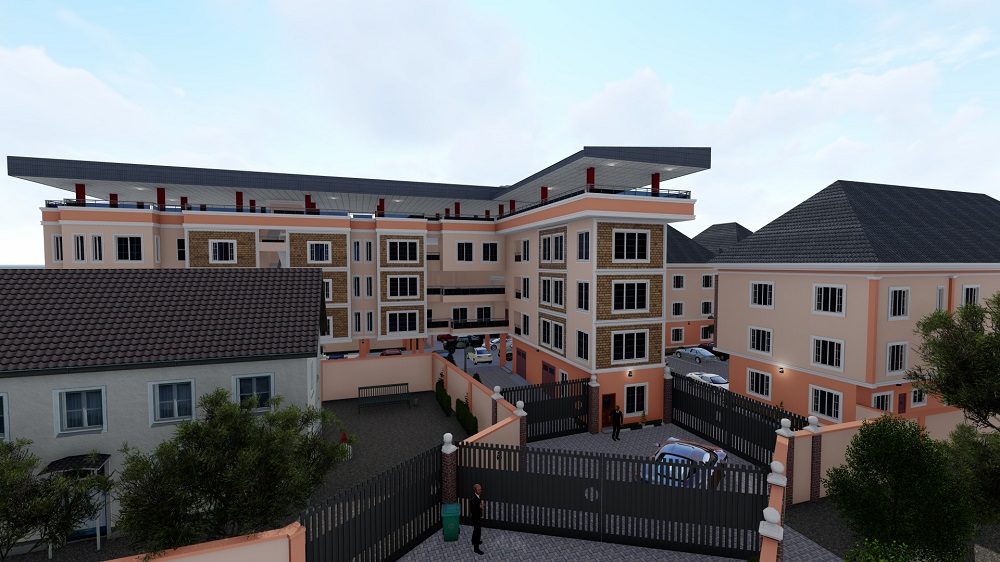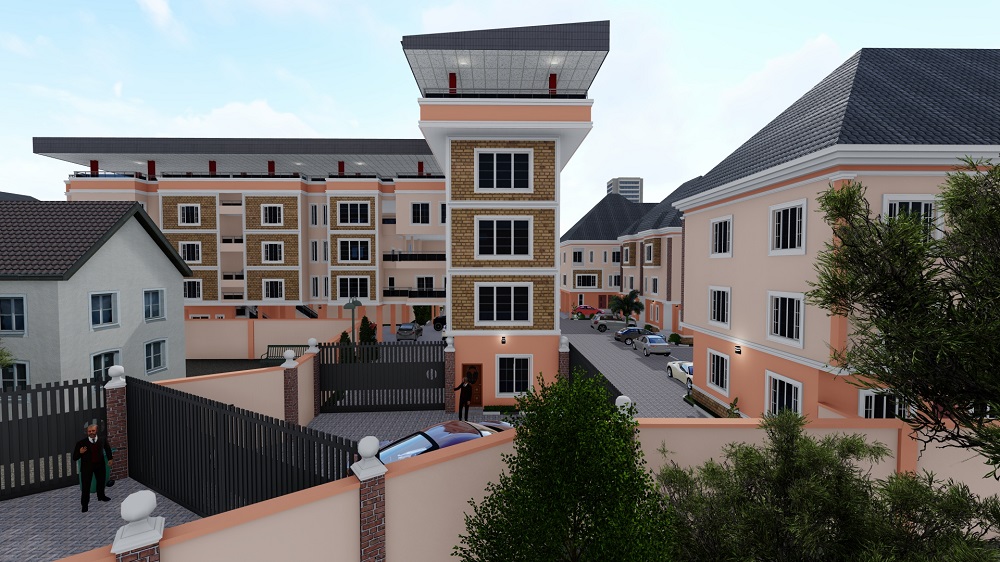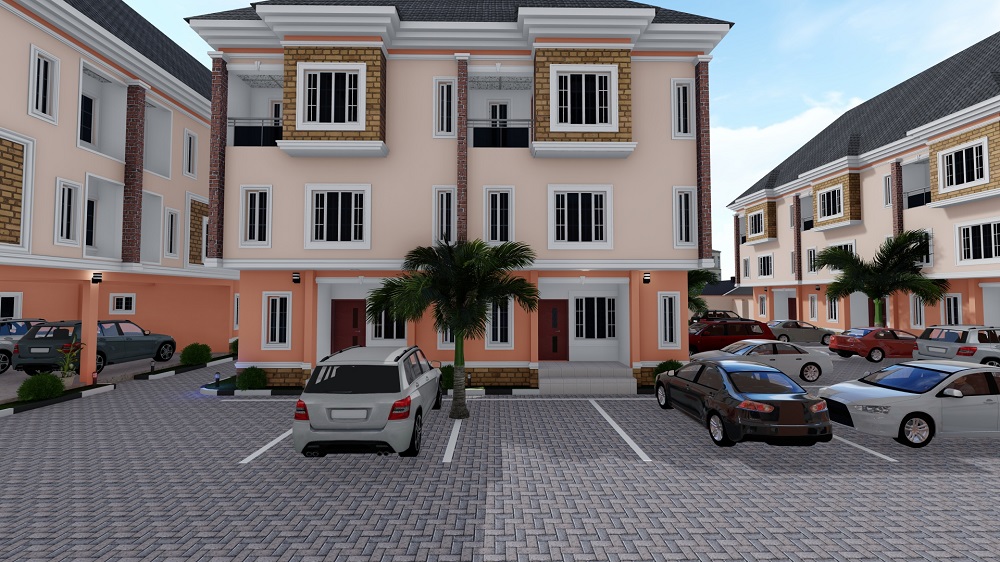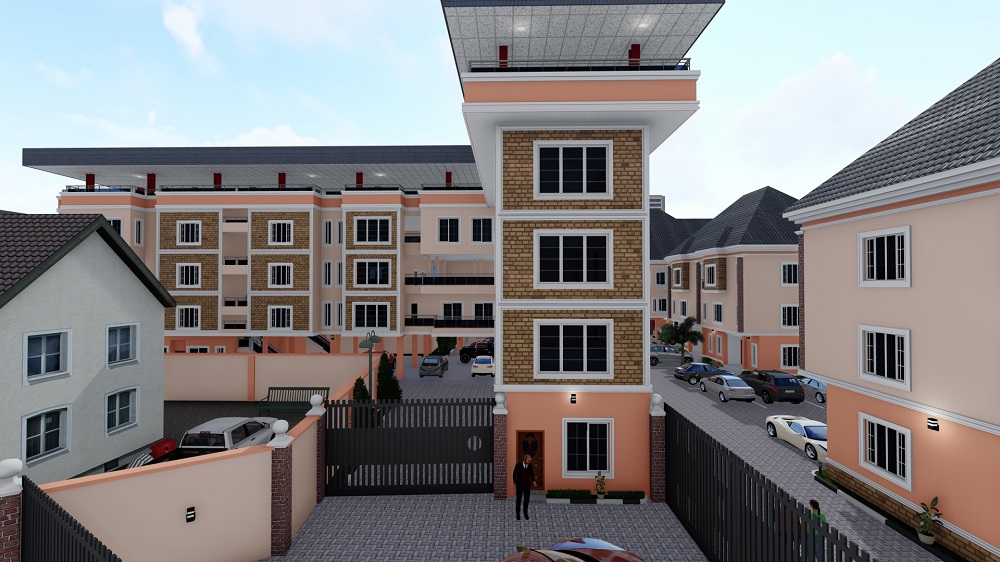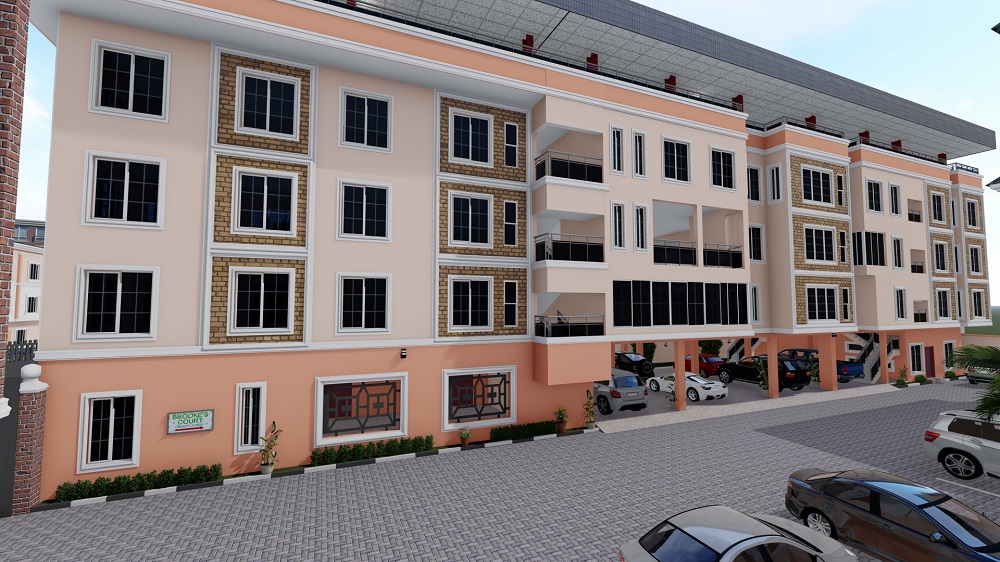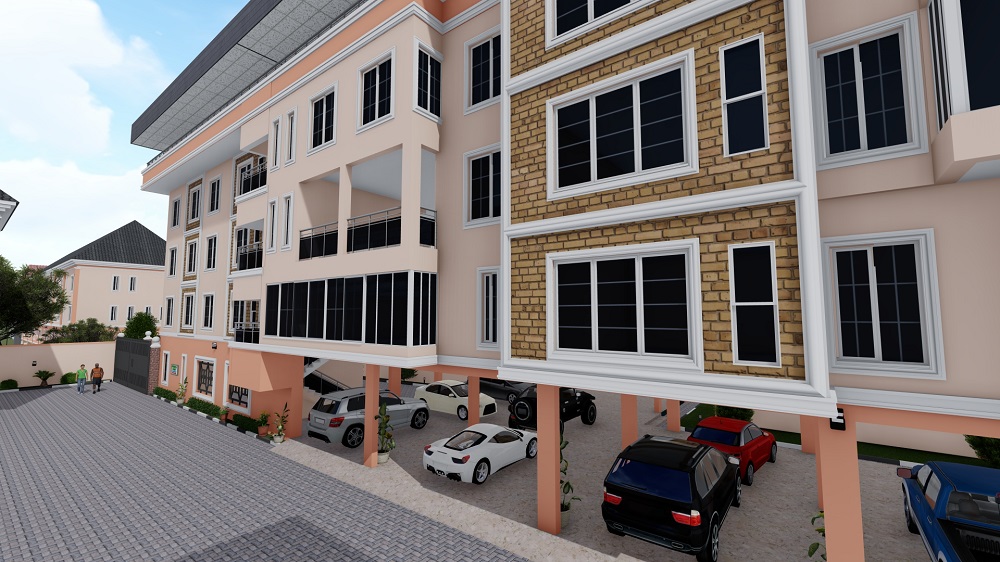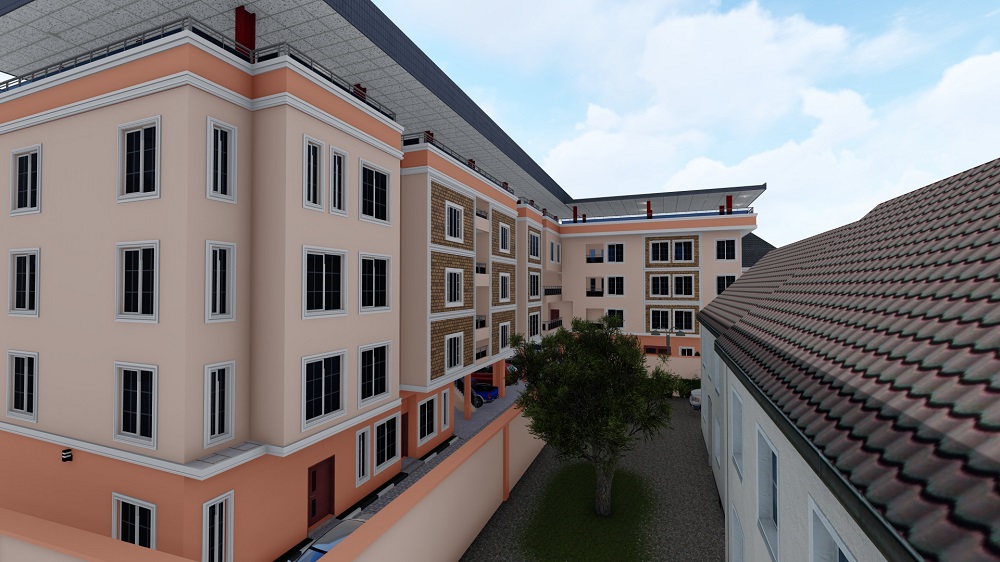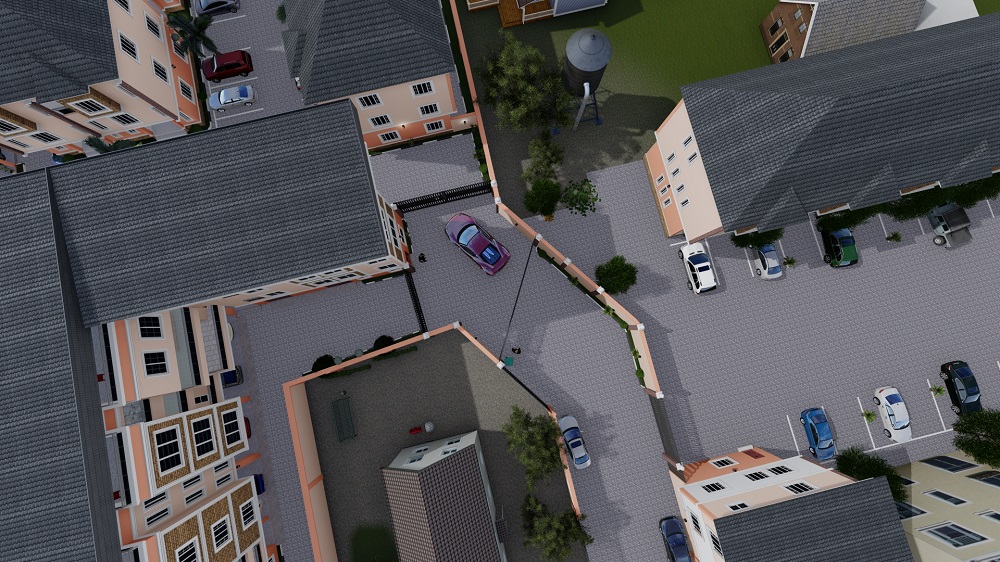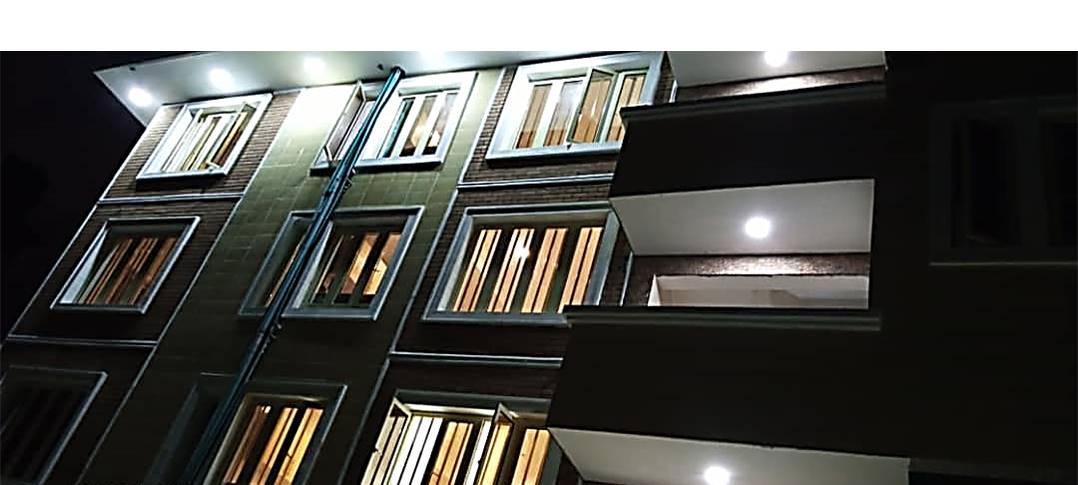 BROOKE'S COURT OSAPA-LONDON LEKKI
BROOKES COURT is an ultra-modern estate development, whose type is the first-of-its kind in the Osapa-London, Lekki axis. The development is located very close to the completed Jordan Terraces Apartments at OsapaLondon, along the Lekki-Epe expressway, and as such, will enjoy all the benefits of the infrastructure provided to the area by Jordan Brooke Estate. The new Circle Mall, which is a development promoted by RMB Westport and houses shops such as Shoprite, Health Plus, Rhapsody, Casa Bella etc is within a 500metre radius. The estate's location is right next to the Milverton and Friends Colony Estates. The property on offer is a 30-unit development consisting of 2, 3 & 4bedroom serviced flats. All rooms in all the units are en-suite and come with fully-fitted kitchens that include Cookers, Oven, Washing Machine and Micro-wave ovens. This development also has a suspended swimming pool, gym, and ground floor parking area. The extra facilities are serviced and managed; and are available to the Residents at a very competitive rate.
SIZE
| | | | | |
| --- | --- | --- | --- | --- |
| TYPE (FLAT) | 1 BEDROOM |  2 BEDROOM |  3 BEDROOM |  4 BEDROOM |
| FLOOR SPACE | 75.3 SqM | 92.4 SqM |    143.7 SqM |    153 SqM |
PRICING
PAYMENT OPTIONS
DISCOUNT
1 BEDROOM
2 BEDROOM
3 BEDROOM
4 BEDROOM
SOLD OUT
(=N=)
(=N=)
SOLD OUT
SALE PRICE
31,000,000
38,500,000
43,500,000
48,500,000
OFF-PLAN DISCOUNT
10%
3,100,000
3,850,000
4,350,000
4,850,000
BALANCE PAYABLE (OFF PLAN)
27,900,000
34,650,000
39,150,000
43,650,000
PROJECTED RENT
1,800,000
2,000,000
2,500,000
3,200,000
RENTAL YIELD
6.5%
5.8%
6.4%
7.3%
ADD BACK DISCOUNT
11.11%
11.11%
11.11%
11.11%
CAP. APPRECIATION
5.00%
5.00%
5.00%
5.00%
TOTAL YIELD -1ST YEAR
22.61%
21.91%
22.51%
23.41%
PAYMENT PLAN
Off-Plan discount (10% Deposit)
Structured Payment plan.
Rent-to-own/buy (40% deposit)
Mortgage
DIRECTIONS
Brookes court is accessible from three (3) major roads including the one linking the Mobil Filling Station/Circle Mall/Femi Okunnu road directly to this modern and organized layout. All roads leading to this estate have been paved largely by the developers.
MAIN ROUTE: From Victoria Island – Jakande roundabout, make a U-turn to the other side of the road and turn right into Hon. Yaya Dosumu Way. Drive straight down, take the second right turn after AA Rescue, go straight down and take the 4th turn to your left, and then right onto Dada Fayemi Close, and go to the end of the close.
ALTERNATIVE ROUTE: From VI, get to the roundabout after Jakande roundabout i.e Igbo Efon roundabout, then make a U-turn, then turn right at Lifemate Furniture onto Bamidele Eletu Avenue. Drive straight down and make a left a left turn where road divides. Drive down to the end of the road and turn right, then turn left, and then turn right onto Dada Fayemi Close and drive 30 metres. Brooks Court is at the end of the close.
You can click on this google maps link (or just search for "Brookes Court" on google maps).
Details
Property Type : Current Development
Address : Dada Fayemi Cl, Lekki Penninsula II, Lagos
Features
Discreet and Safe Environment
Sewage Treatment Facility
32 Channel PABX for the Estate
5 Channel PABX for each Unit
Fully fitted Kitchens with Washing Machines
En-suite rooms + Visitors' toilet
Remote controlled Entrance Gate
Newly Paved Multiple Access Roads