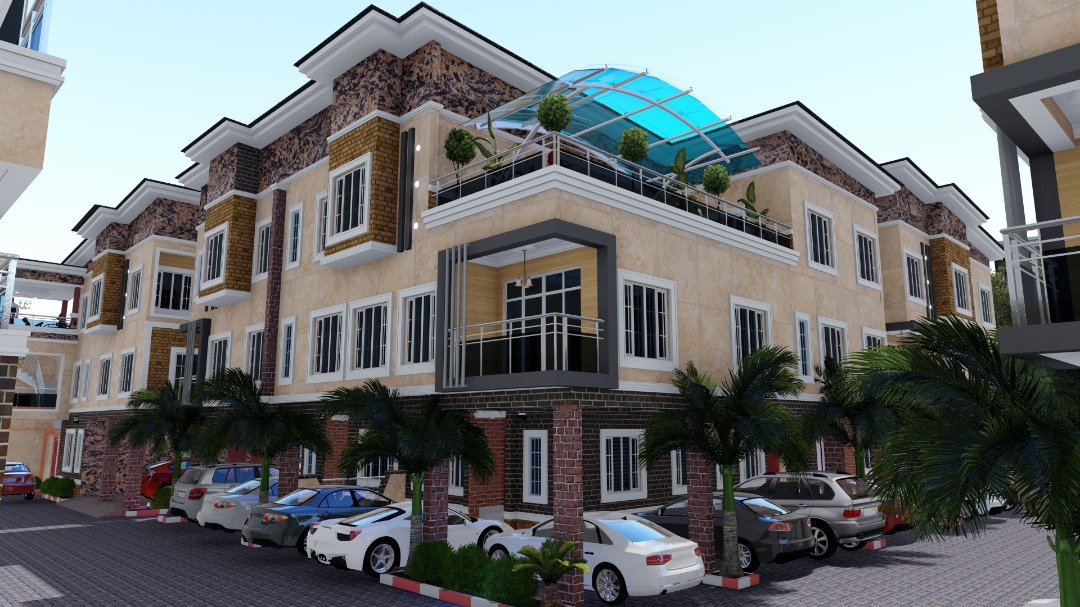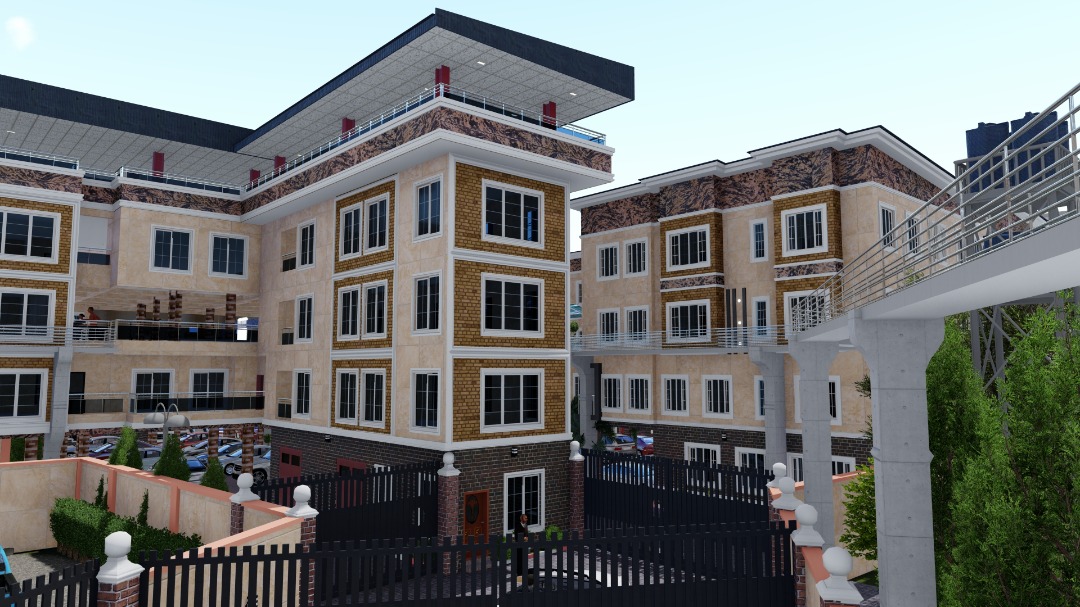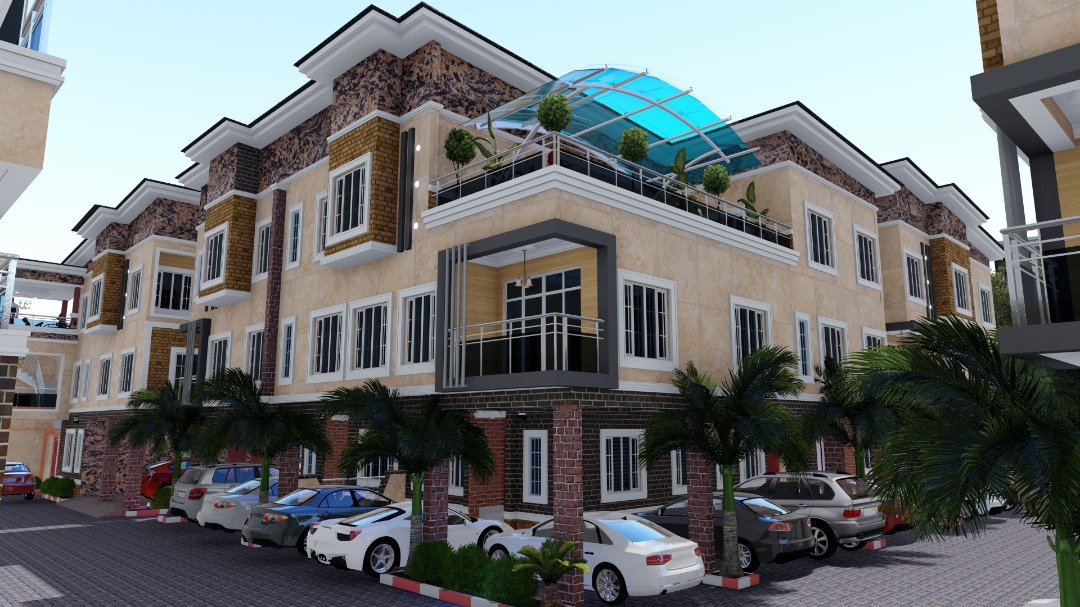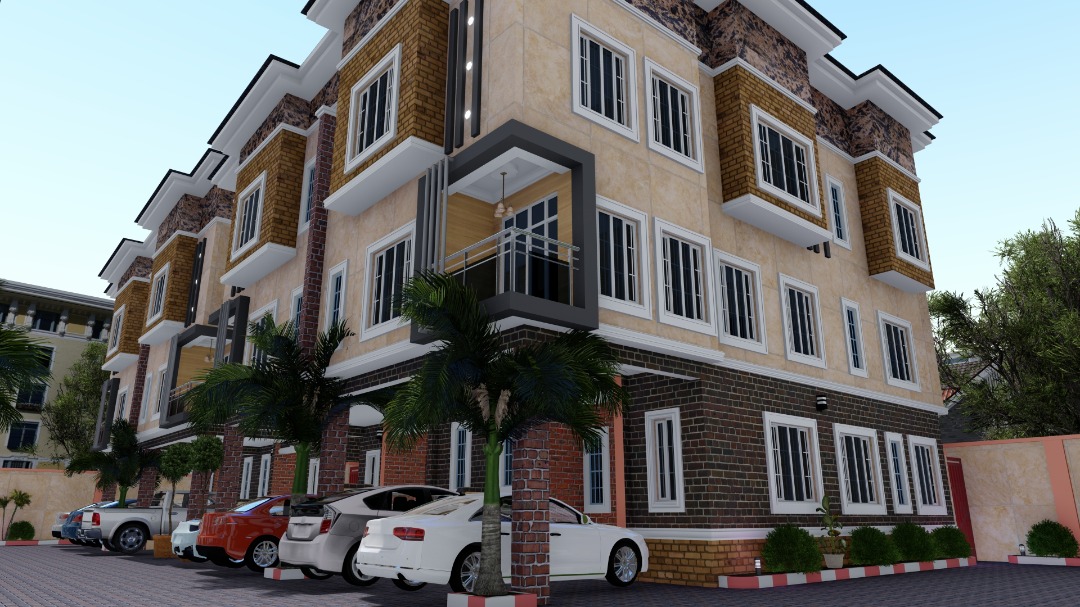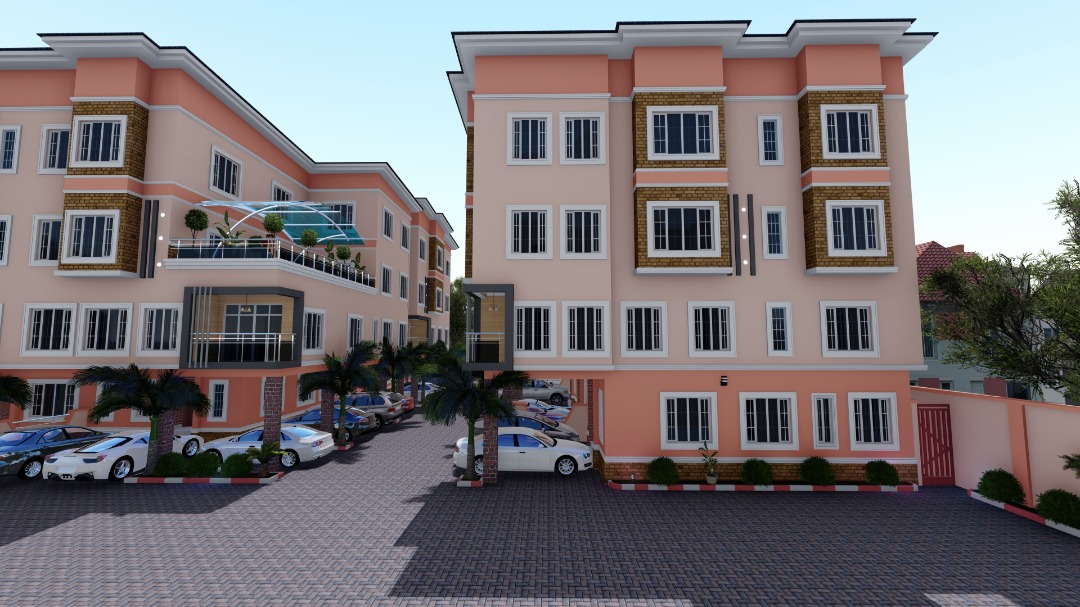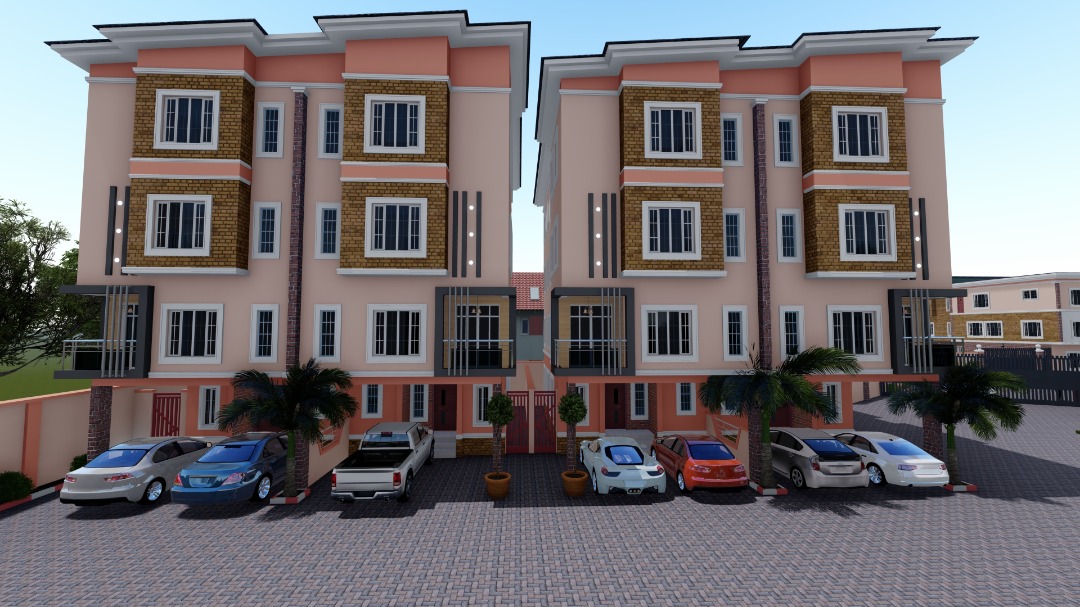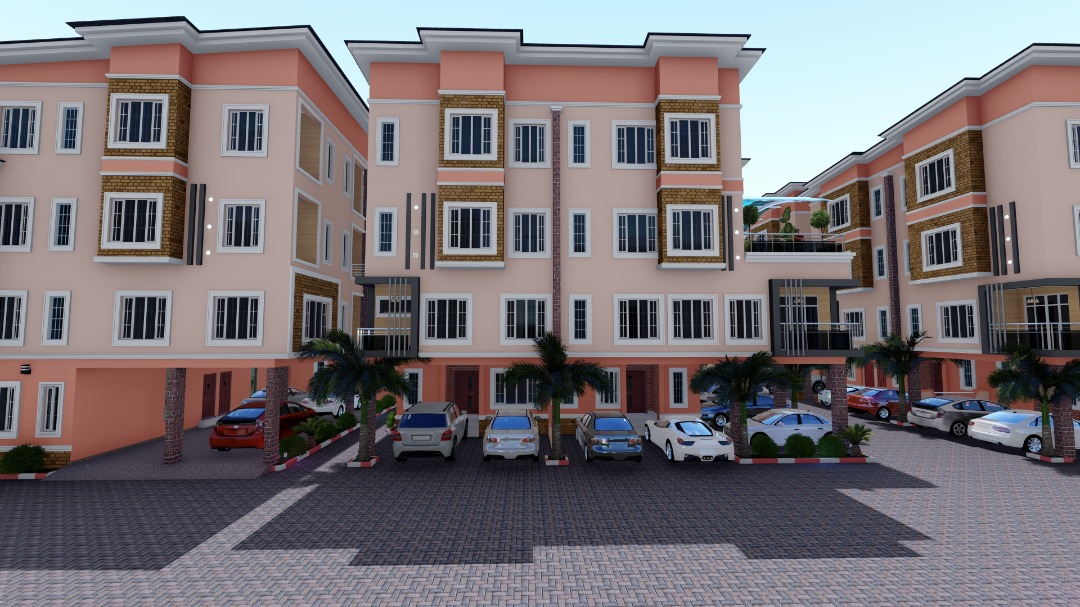 BROOKE'S COURT 2
INTRODUCTION.
We are happy to present you with an opportunity to lock into a great investment, in a highly sought-after location that has been transformed into one of the most exclusive neighbourhoods on the Lekki corridor.
BROOKES COURT 2 is a contemporary and luxury  development that consists of 4 blocks of semi-detached duplexes and 4 units of terraces. It guarantees competitive investment return sustained by the maintenance of high service management standards.
The Root of Title is the Lagos State Government Excision backed by a Supreme Court Judgment and Governors Consent. A perfectible  "Deed of Assignment" Survey Plans and a Dossier of Perfection Documents will be issued to purchasers.
Our Projected completion time for BROOKES COURT 2 is 6-12months from commencement.
Application for Building Plan Approval has been submitted to Lagos State and is currently undergoing processing.
The development is located very close to the completed Jordan Terraces Apartments and Brookes Court (BC 1) at Osapa London,, and as such, will enjoy all the benefits of the infrastructure provided to the area by Jordan Brooke.
BROOKES COURT 2  will be serviced by the new Circle Mall, which houses Retailers such as  RMB Wesport, Shoprite, HealthPlus, Rhapsody Casabella etc all within a 500 metre radius. Brookes Court is located in Osapa London in close proximity to The Milverton and Friends Colony Estates.
The property on offer consists of 8 units of Semi Detached Duplexes in 4 blocks and 4 Units of Terraces with domestic staff quarters and pent floors. All rooms in all the units are en-suite and come with fully-fitted kitchens that will include Cookers, Ovens and Washing Machines. This development also has Stairwells, Gym, Play Ground and a ground-floor parking area. The extra facilities are serviced, managed and available to Residents at very competitive rates.
This estate represents one of the best value-for-money investment opportunities on the Lekki corridor. Developments of similar structure currently attract rental values of 7.5% average (excluding capital appreciation)
PRICING:
APARTMENT TYPE
Semi-Detached
Terrace
(=N=)
(=N=)
EXPECTED RENTAL YIELD
4,500,000
4,000,000
Osapa London area remains the location with one of the fastest appreciation rate in the country today, due to the proximity of the location to the Victoria Island business district and relatively highly developed infrastructure.
The high service standards offered mean that the pristine nature of the property will be maintained, ensuring a consistently high rental value.
| | | | | | |
| --- | --- | --- | --- | --- | --- |
| PAYMENT OPTIONS | DISCOUNT | 4 SEMI-DETACHED WITH BQ PREMIUM | 4 SEMI-DETACHED WITH BQ STANDARD | 4 BEDROOM TERRACE WITH BQ PREMIUM | 4 BEDROOM TERRACE WITH BQ STANDARD |
| | | (=N=) | (=N=) | (=N=) | (=N=) |
| SALE PRICE | | 75,000,000 | 72,100,000 | 65,000,000 | 62,700,000 |
| OFF-PLAN DISCOUNT | 10% | 7,500,000 | 7,210,000 | 6,500,000 | 6,270,000 |
| BALANCE PAYABLE (OFF PLAN) | | 67,500,000 | 64,890,000 | 58,500,000 | 56,430,000 |
| PROJECTED RENT | | 4,700,000 | 4,200,000 | 3,700,000 | 3,500,000 |
| RENTAL YIELD | | 7.0% | 6.5% | 6.3% | 6.2% |
| ADD BACK DISCOUNT | | 11.11% | 11.11% | 11.11% | 11.11% |
| CAP. APPRECIATION | | 5.00% | 5.00% | 5.00% | 5.00% |
| TOTAL YIELD -1ST YEAR | | 23.07% | 22.58% | 22.43% | 22.31% |
The average dividend yield of the NSE is 4.5% and offers limited hedge against inflation
Real Estate has often been a good hedge against Inflation due to capital appreciation
In addition, Brooke's Court also provides income and liquidity through rent.
This investment also provides better risk/return advantage than stocks & fixed deposits
Payment Plan Options
Off Plan-Discounted (10% Deposit)
Structured Payment Plan
Rent-to-Own/Buy (50% Deposit)
Mortgage
Directions:
It is accessible from three (3) major roads including the one linking the Mobil filling station/Circle Mall/Femi Okunnu road directly to this modern and organized layout. All roads to this estate have been paved largely by the developers.
MAIN ROUTE: From Victoria Island – At Mobil/Circle Mall roundabout, make a Left turn at the Traffic Lights to the other side of the road and turn right. Drive straight down, take the second right turn after AA Rescue, go straight down to the end, and turn left and then right onto Dada Fayemi Close, and go to the end of the Close.
You can click this Brooke's Court Direction link (or just search for "BROOKES COURT" on Google Maps)
ALTERNATIVE ROUTE: From VI, Get to the roundabout after the Circle Mall/Jakande roundabout i.e. Igbo Efon roundabout, then make a U-turn, Turn right at Lifemate Furniture onto Bamidele Eletu Avenue. Drive straight down and make a left where road divides. Drive down to end of road and turn right then left and right onto Dada Fayemi and drive 30 metres. Brooke's Court is at the end of the close to your left.
FEATURES:
Fully Tiled Stair Halls, Swimming Pool and Common Areas for ease of Maintenance
2 Parking Spaces For Each Unit of 3 & 4 Beds and 1 for the 2 Beds
Fully Equipped Gym
Playground
Discreet and Safe Environment
Sewage Treatment Facility
Underground Water Tank
Running/Walking Tracks

+ 24 Hour Armed Response

+ 24 Hour CCTV Surveillance

+ Neighbourhood Security Patrol

32 Channel PABX For The Estate
5 Channel PABX For Each Unit
Fully Fitted Kitchens With Washing Machines
All Rooms En-suite + Visitors Toilet

Elevated Swimming Pool on 2nd Floor For Privacy And Easy Access By Residents
Remote Controlled Entrance Gate
Dedicated Transformer
DSTV
Full Capacity Generator
Newly Paved Multiple Access Roads
Project Delivery Strategy
Solid construction using high quality materials and deep piling

Avoidance of delays, changes, and disputes

Enhanced project design and construction quality
Brookes Court 2 – Commitment To Quality
Jordan Brooke has set very high and strict quality construction and finishing standards. All the building materials, fittings, & skills applied are effected with the purpose of high-level value delivery.
Our foundations are over-specified and sitting on 20 Metre Piles including the Pile Caps, Ground Beams and Rafts. Ground clearance and drainage systems are well planned out and effective, along with an ambience that's second to none.
We have delivered great quality in previous projects and have set even higher quality standards in this and future ones.
Our narrowed focus is to produce the best residential solutions in the real estate market.
Details
Property Type : Current Development
Address : Dada Fayemi Cl, Lekki Penninsula II, Lagos